The 8 Best Neighborhoods in Dallas
2023 Guide - Living in Dallas
We respect your privacy. We hate spam as much as you do!
Lakewood
Situated east of downtown Dallas, the Lakewood neighborhood is a charming and highly desirable area known for its picturesque homes, tree-lined streets, and strong sense of community. Lakewood is renowned for its beautiful historic architecture, including Tudor, Colonial, and Craftsman-style houses, which add to the neighborhood's unique character and charm. Residents of Lakewood enjoy the proximity to the stunning White Rock Lake, a popular destination for outdoor activities like jogging, cycling, and boating. The neighborhood also offers a variety of local shops, boutiques, and restaurants, creating a vibrant and walkable community. With its top-rated schools, tranquil ambiance, and family-friendly environment, Lakewood continues to attract families and individuals seeking a peaceful yet connected neighborhood to call home.
Newly Listed
Lakewood Homes for Sale
Bishop Arts
The Bishop Arts neighborhood, located in the Oak Cliff area of Dallas, is a vibrant and dynamic community that exudes an artsy and eclectic atmosphere. Known for its unique boutiques, art galleries, and diverse culinary scene, Bishop Arts has become a cultural hotspot in the city. The neighborhood is characterized by its charming and walkable streets lined with restored historic buildings and colorful murals. Visitors and residents alike can explore an array of independent shops, showcasing everything from local art and handmade goods to vintage clothing and home decor. Bishop Arts is also a food lover's paradise, offering an impressive selection of restaurants, cafes, and bars that serve a wide range of cuisines, from upscale dining to street food favorites. With its vibrant energy, creative spirit, and thriving community, Bishop Arts has solidified its place as one of the most unique and exciting neighborhoods in Dallas.
Newly Listed
Bishop Arts Homes for Sale
Preston Hollow
Nestled in North Dallas, the prestigious Preston Hollow neighborhood epitomizes luxury, elegance, and exclusivity. Known for its grand estates, expansive properties, and lush landscapes, Preston Hollow is a haven for discerning homebuyers seeking a sophisticated lifestyle. The neighborhood exudes a tranquil and private ambiance, with its tree-lined streets and meticulously manicured lawns. Preston Hollow is home to some of Dallas' most prominent residents and offers an array of upscale amenities, including high-end shopping centers, fine dining establishments, and world-class private schools. Its convenient location near major highways provides easy access to downtown Dallas and other areas of the city. With its opulent residences, renowned architecture, and a reputation for high property values, Preston Hollow remains a coveted address for those seeking an unparalleled living experience in Dallas.
Newly Listed
Preston Hollow Homes for Sale
Lower Greenville
Lower Greenville is a vibrant and eclectic neighborhood located just east of downtown Dallas. Known for its lively atmosphere, diverse entertainment options, and thriving dining scene, Lower Greenville attracts residents and visitors alike. The neighborhood is home to an array of trendy bars, unique boutiques, and a diverse range of restaurants offering cuisines from around the world. Whether you're in the mood for craft cocktails, live music, or exploring the latest fashion trends, Lower Greenville has something to offer. The area also hosts various festivals and events throughout the year, creating a sense of community and excitement. With its mix of historic homes, modern apartments, and proximity to downtown, Lower Greenville provides a dynamic urban living experience that appeals to young professionals and those seeking an active and vibrant neighborhood in Dallas.
Newly Listed
Lower Greenville Homes for Sale
Oak Lawn
Located just north of Uptown, the Oak Lawn neighborhood in Dallas is a diverse and lively community that embraces a progressive and inclusive atmosphere. Oak Lawn is known for its vibrant LGBTQ+ community and serves as a hub for LGBTQ+ events, businesses, and organizations. The neighborhood features a mix of historic homes, modern apartments, and townhouses, providing a diverse range of housing options. Oak Lawn offers an exciting social scene with an abundance of bars, clubs, and restaurants catering to various tastes and preferences. The neighborhood is also home to the stunningly landscaped Turtle Creek, providing a peaceful retreat for outdoor activities and leisurely walks. With its central location, proximity to downtown Dallas, and a strong sense of community, Oak Lawn continues to attract residents who value diversity, culture, and a progressive environment.
Newly Listed
Oak Lawn Homes for Sale
Kessler Park
Nestled in the Oak Cliff area of Dallas, the Kessler Park neighborhood is a picturesque and highly sought-after community known for its beautiful homes, tree-lined streets, and scenic views. Kessler Park offers a unique blend of historic charm and natural beauty, with an abundance of rolling hills and mature trees. The neighborhood showcases a mix of architectural styles, including Mediterranean, Tudor, and Prairie-style homes, adding to its architectural diversity. Residents of Kessler Park enjoy easy access to the nearby Stevens Park Golf Course, as well as the stunning trails and green spaces of the nearby Kessler Park and Kidd Springs Park. The neighborhood fosters a strong sense of community, with regular events and activities that bring neighbors together. With its close-knit atmosphere, natural beauty, and proximity to downtown Dallas, Kessler Park provides an idyllic setting for those seeking a peaceful yet connected neighborhood to call home.
Newly Listed
Kessler Park Homes for Sale
Knox Henderson
Located just east of Uptown, the Knox Henderson neighborhood in Dallas is a vibrant and bustling community that offers an eclectic mix of retail, dining, and entertainment options. This trendy neighborhood attracts a diverse range of residents, including young professionals and families, who are drawn to its energetic atmosphere. Knox Henderson is known for its charming, walkable streets lined with unique boutiques, art galleries, and upscale shops. The area also boasts a vibrant culinary scene, with an array of restaurants, cafes, and bars offering a variety of cuisines and dining experiences. Additionally, Knox Henderson is home to the renowned Katy Trail, a popular recreational trail perfect for jogging, biking, or enjoying a leisurely stroll. With its lively ambiance, diverse amenities, and convenient location near downtown Dallas, Knox Henderson remains a popular destination for those seeking a vibrant urban lifestyle.
Newly Listed
Knox Henderson Homes for Sale
Lake Highlands
Lake Highlands, situated in northeast Dallas, is a charming and family-friendly neighborhood that offers a balance between suburban tranquility and urban convenience. Known for its lush green spaces and strong community spirit, Lake Highlands attracts residents seeking a peaceful and tight-knit community atmosphere. The area is characterized by its well-maintained homes, tree-lined streets, and proximity to the expansive White Rock Lake and its surrounding parks, providing ample opportunities for outdoor recreation. Lake Highlands is also home to top-rated schools, making it an attractive choice for families. The neighborhood features a variety of shopping centers, restaurants, and local businesses, creating a sense of convenience and accessibility for its residents. With its scenic beauty, family-friendly environment, and easy access to amenities, Lake Highlands offers a tranquil escape while still being close to the vibrant offerings of Dallas.
Newly Listed
Lake Highlands Homes for Sale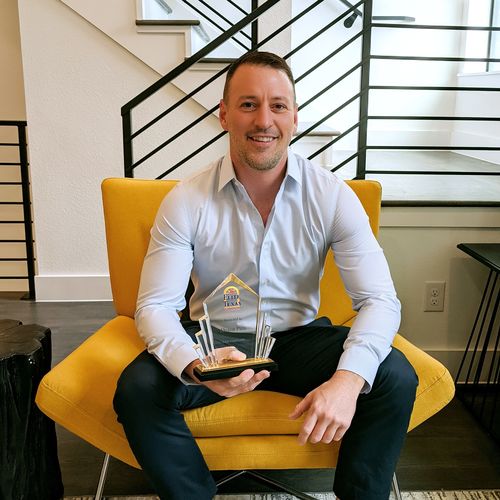 MEET DUSTIN
Dustin is an experienced, licensed real estate broker in Texas that focuses on helping people move to Dallas and the surrounding suburbs. He has advised hundreds of people in their move to the area over the past 8 years and would help you navigate the DFW area to find where you belong.
Testimonials
---
"After doing a quick Google search for realtors in the Dallas area, I came across Dustin Pitts. His Youtube series is definitely worth a view, especially if you are new to the area. We found Dustin to be knowledgeable, flexible and persistent in helping us find our forever home. He was available anytime we had a question or needed some advice."
"Dustin is the most reliable, trustworthy realtor who went above and beyond for our family. I'm so impressed with his diligence to find us our new house and to make sure we were completely happy with the process. We were still in living in California while he was in Texas doing the footwork, handling everything and giving us peace of mind the whole time since we couldn't be there."
"Dustin did an amazing job working with me on finding the correct property. Dustin is an expert in the DFW marketplace and what I found so comforting was that he was always available and accessible. I would recommend Dustin to anyone looking for property in the DFW area. He will not disappoint."
Search property
Search Properties based on you preferences
4131 N Central Expressway, Suite 964, Dallas, TX 75204
214-253-0885

© 2023 | All Rights Reserved | Dallas Real Estate Agent LLC | TREC License #0655805
What Is Your Home Worth?
Generate a free home estimate using our free evaluation tool.