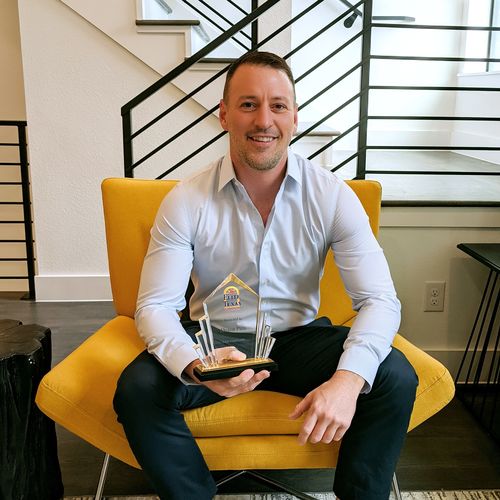 MEET DUSTIN
I am an experienced, licensed real estate broker in Texas that focuses on helping people move to Dallas and the surrounding suburbs. I have advised hundreds of people in their move to the area over the past 8 years and willhelp you navigate the DFW area to find where you belong.
Want the full market report for Addison?
We want to ensure that you have all the information needed to make the best decisions when it comes to your home goals. When you enter your info below you will get instant access to the area's latest market report, complete with sales and demographic trends.
Addison, Dallas: Where Urban Flair Meets Suburban Comfort
Introduction
Nestled in the northern part of Dallas Suburbs, Texas, the Addison neighborhoods offer a dynamic and lively living experience that blends the best of urban amenities with the comfort of the suburbs. Known for its bustling commercial scene, thriving arts and culture, and a welcoming atmosphere, Addison is a standout neighborhood in the Dallas metropolitan area. In this article, we will explore the essence of Addison, its history, amenities, and the diverse community that calls it home.
A Modern Perspective
Addison in Dallas Suburbs is a relatively young and thriving community, with its development taking off in the late 20th century. The area quickly became a hub for businesses, offering a strategic location near the Dallas North Tollway and easy access to both downtown Dallas and DFW International Airport. Addison has since evolved into a vibrant urban suburb that boasts a thriving commercial district, a dynamic cultural scene, and a diverse range of housing options.
Real Estate and Lifestyle Diversity
One of the defining features of Addison is its lifestyle diversity. The neighborhood offers a wide range of housing options, from luxury apartments and modern townhomes to single-family homes and condos. Addison Circle, a central and lively area, is known for its contemporary living spaces and proximity to various amenities.
Community Spirit
Addison is celebrated for its strong sense of community and inclusive spirit. Residents come from diverse backgrounds and share a common appreciation for the neighborhood's active lifestyle and cultural vibrancy. The Addison Neighborhood Association, along with local organizations, plays a crucial role in fostering a sense of community. They organize events, cultural festivals, and community gatherings, providing opportunities for residents to connect and build lasting relationships.
Arts and Culture
Addison is renowned for its commitment to arts and culture. The neighborhood boasts several cultural institutions, galleries, and theaters, contributing to a lively arts scene. The WaterTower Theatre, Addison Conference and Theatre Centre, and events like the Addison Oktoberfest showcase the neighborhood's cultural richness.
Amenities and Services
Addison is well-equipped with amenities and services that meet the needs of its residents. The neighborhood's dynamic commercial district, which includes the Addison Circle Park and the Village on the Parkway, offers a wide variety of shopping, dining, and entertainment options.
Education is also a priority in Addison, with access to various public and private schools in the area. Families can choose an educational institution that aligns with the needs of their children.
Recreation and Parks
Despite its urban character, Addison provides residents with access to green spaces and parks, promoting an active and healthy lifestyle. Addison Circle Park, the heart of the neighborhood, is a hub for outdoor events, concerts, and relaxation, offering a beautiful environment for residents to enjoy.
REALTOR in the Addison
"Dustin Pitts | Dallas Real Estate Agent" is a highly respected REALTOR specializing in the Addison neighborhood, renowned for his expertise and unwavering dedication within the Dallas real estate market. With a deep understanding of the dynamic atmosphere and diverse range of properties that characterize Addison, Dustin provides tailored guidance to clients seeking their ideal residences or investments in this sought-after community. His commitment transcends mere transactions; Dustin focuses on building genuine connections with his clients, guiding them through the complexities of buying or selling properties with professionalism and genuine care. Recognized for his extensive knowledge and strong connections within the Addison real estate landscape, Dustin Pitts stands as a trusted advisor for individuals looking to make informed and rewarding investments in this lively and popular area of Dallas.
Conclusion
Addison is a neighborhood that beautifully combines urban amenities with suburban comfort. Its modern perspective, lifestyle diversity, and commitment to arts and culture make it a unique and inviting place to call home. Whether you're a young professional, a growing family, or someone seeking a dynamic and welcoming neighborhood, Addison presents an appealing option within the thriving city of Dallas Suburbs. It's not just a place to live; it's a place to call home, surrounded by the excitement of urban life and a welcoming community spirit.
Explore other beautiful suburbs of Dallas