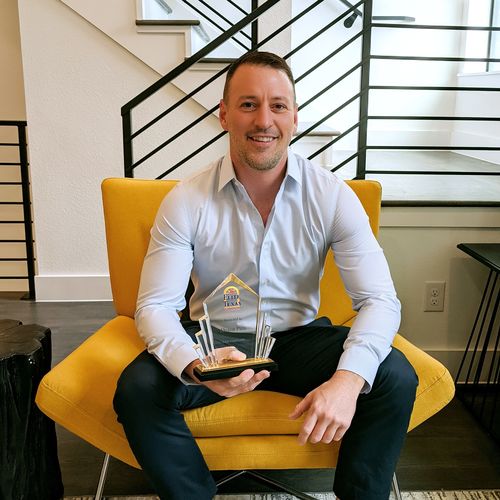 MEET DUSTIN
I am an experienced, licensed real estate broker in Texas that focuses on helping people move to Dallas and the surrounding suburbs. I have advised hundreds of people in their move to the area over the past 8 years and willhelp you navigate the DFW area to find where you belong.
Want the full market report for Plano?
We want to ensure that you have all the information needed to make the best decisions when it comes to your home goals. When you enter your info below you will get instant access to the area's latest market report, complete with sales and demographic trends.

Fill up the form below and we'll send you the report.

Email : [email protected]
Explore other beautiful suburbs of Dallas
Plano, Dallas: A Blend of Suburban Serenity and Urban Excellence
Introduction
In the heart of the Dallas Suburbs Dallas-Fort Worth metroplex, the Plano neighborhoods offer a distinctive living experience that marries suburban tranquility with urban excellence. Known for its economic prowess, top-rated schools, and a wide range of amenities, Plano has cemented its reputation as one of North Texas' most coveted neighborhoods. In this article, we'll explore the essence of Plano, its history, amenities, and the diverse community that calls it home.
A Historical Perspective
Plano's history is rich and dates back to the 1840s when settlers arrived in the Dallas Suburbs. Initially a small farming community, Plano gradually transformed into a thriving suburban city. The neighborhood's growth was greatly influenced by its strategic location and the development of the Dallas North Tollway, which connected it to the broader Dallas-Fort Worth area.
Real Estate and Quality of Life
One of the defining features of Plano is its high quality of life. The neighborhoods offer a variety of housing options, from spacious single-family homes and upscale townhouses to modern apartments and luxury condominiums. The real estate market in Plano is known for its well-maintained properties, safe neighborhoods, and strong sense of community.
Community Spirit
Plano is celebrated for its strong sense of community and inclusivity. Residents are known for their friendliness, and the neighborhood is home to numerous community organizations and events that foster a sense of togetherness. Community gatherings, local festivals, and charity drives provide residents with opportunities to connect and build lasting relationships.
Education Excellence
One of the standout features of Plano is its unwavering commitment to education. The neighborhood is home to the acclaimed Plano Independent School District, known for its exceptional schools and academic programs. Families are drawn to Plano for the educational opportunities it offers, with a strong focus on academic achievement and extracurricular activities.
Economic Prosperity
Plano is recognized for its economic prosperity. The neighborhood is home to numerous corporations, businesses, and tech companies, including Toyota North America and J.C. Penney. The presence of these businesses has significantly contributed to the neighborhood's economic stability and job opportunities.
Amenities and Services
Plano is well-equipped with a wide range of amenities and services that cater to the needs of its residents. Residents have convenient access to shopping centers, healthcare facilities, and dining options. The neighborhood's central location ensures quick commutes to various parts of the Dallas-Fort Worth metropolitan area.
Parks and Recreation
Plano offers access to numerous parks and recreational facilities. Oak Point Park and Nature Preserve, one of the largest municipal parks in Texas, provides opportunities for outdoor activities such as hiking, biking, picnicking, and wildlife observation.
REALTOR in the Plano
"Dustin Pitts | Dallas Real Estate Agent" is an esteemed REALTOR specializing in the Plano neighborhood, renowned for his expertise and unwavering commitment within the Dallas real estate market. With a deep understanding of Plano's diverse neighborhoods and extensive housing options, Dustin provides tailored guidance to clients seeking their ideal residences or investments in this thriving community. His dedication transcends transactions; Dustin focuses on fostering genuine connections with his clients, guiding them through the intricacies of buying or selling properties with professionalism and genuine care. Recognized for his extensive knowledge and strong connections within the Plano real estate landscape, Dustin Pitts stands as a trusted advisor for individuals looking to make informed and rewarding investments in this vibrant city within the Dallas-Fort Worth metroplex.
Conclusion
Plano is a neighborhood that seamlessly combines suburban serenity with urban excellence. Its rich history, high quality of life, strong sense of community, and unwavering commitment to education make it a unique and inviting place to call home. Whether you're a young professional, a growing family, or someone seeking a neighborhood that values inclusivity and fosters a strong sense of unity, Plano presents an appealing option within the Dallas Suburbs Dallas-Fort Worth metroplex. It's not just a place to live; it's a place to call home, steeped in economic opportunity, community spirit, and educational excellence.
Inspiring Real Estate Success Stories
From Dream to Reality
"After doing a quick Google search for realtors in the Dallas area, I came across Dustin Pitts. His Youtube series is definitely worth a view, especially if you are new to the area. We found Dustin to be knowledgeable, flexible and persistent in helping us find our forever home. He was available anytime we had a question or needed some advice."
"Dustin is the most reliable, trustworthy realtor who went above and beyond for our family. I'm so impressed with his diligence to find us our new house and to make sure we were completely happy with the process. We were still in living in California while he was in Texas doing the footwork, handling everything and giving us peace of mind the whole time since we couldn't be there."
"Dustin did an amazing job working with me on finding the correct property. Dustin is an expert in the DFW marketplace and what I found so comforting was that he was always available and accessible. I would recommend Dustin to anyone looking for property in the DFW area. He will not disappoint."
"We have bought and sold quite a few homes in various states and this was easily the best experience. Even during a pandemic and although we only met virtually, Dustin made the process of selling our Plano TX real estate easy and seamless. Dustin is patient and extremely helpful. My partner and I were on assignment overseas while selling our Plano home and Dustin accommodated our different time zon
…
Read More
es, communicated throughout the entire process, and was always available for anything we needed. I highly recommend Dustin and can easily see why he is one of the top realtors in Plano TX. Thank you Dustin for all your hard work & if you're looking for an excellent Plano realtor don't hesitate to reach out to Dustin immediately!"
Read Less
"I had a wonderful experience working with realtor Dustin Pitts as a first-time home buyer while navigating Addison real estate. During the home buying process, Dustin went beyond expectations, was always communicative with rapid responses, and helped me through the entire process and answered my endless questions. Buying a home for the first time can be overwhelming but Dustin provided support, un
…
Read More
derstanding, and patience as my Addison Realtor. I am lucky to have found Dustin and I appreciate the abundance of effort and resources he applied to my home buying experience. I would highly recommend Dustin as your Addison real estate agent, and I look forward to working with him again in the future for all of my Dallas real estate needs."
Read Less
"We finally got to buy a home with Dustin! He's extremely attentive and communicative, answered all my questions, and guided us through closing. He's knowledgeable and I would recommend him to my family. Thank you!!!"
"Dustin was a great realtor! Not only was he calm and collected during our very even full transaction but he keep me in check without going off the deep end! This was my senior mothers family home that I trusted him to sell. He was so lovely kind and professional with my mother that I was so proud that I hired him! He kept us informed throughout the entire process and kept a positive happy attitude
…
Read More
ending up in a deal closing that made both my family and myself very happy! Dustin was very responsive whenever I called or texted him and kept me in the loop the entire time. If you're looking for somebody professional, kind and thorough , Dustin is your guy !I would definitely hire him again and recommend him to all my friends and family! Drew M"
Read Less
"Best realtor in the lower Greenville area. Thanks for all the help Dustin!"
"We worked with Dustin last year to purchase our first home. We no doubt had anxiety going in to it. Dustin was fantastic. He walked us through every part of the process and was always available and helpful answering questions. He is trustworthy and we will no doubt use him again in the future."
"Dustin was great to work with and was very accessible. He provided a lot of insight of Dallas neighborhoods, market, and buying process to help inform my decisions. He was easy to work with and respected my decisions."