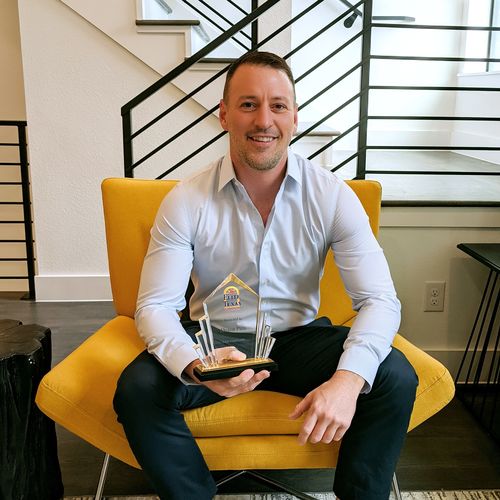 MEET DUSTIN
I am an experienced, licensed real estate broker in Texas that focuses on helping people move to Dallas and the surrounding suburbs. I have advised hundreds of people in their move to the area over the past 8 years and willhelp you navigate the DFW area to find where you belong.
Want the full market report for Richardson?
We want to ensure that you have all the information needed to make the best decisions when it comes to your home goals. When you enter your info below you will get instant access to the area's latest market report, complete with sales and demographic trends.
Richardson, Dallas: Where Suburban Comfort Meets Technological Innovation
Introduction
In the heart of the Dallas Suburbs Dallas-Fort Worth metroplex, the Richardson neighborhoods offer a unique living experience that seamlessly combines suburban comfort with technological innovation. Known for its exceptional schools, diverse community, and a growing technology sector, Richardson has established itself as one of the most appealing neighborhoods in North Texas. In this article, we will explore the essence of Richardson, its history, amenities, and the diverse community that calls it home.
A Historical Perspective
The history of Richardson in Dallas Suburbs is intertwined with the development of the Dallas-Fort Worth area. The neighborhood was initially a small settlement in the late 19th century, but it saw rapid growth after World War II. The establishment of the University of Texas at Dallas (UTD) in the 1960s further contributed to Richardson's transformation into a thriving suburban city.
Real Estate and Quality of Life
One of the defining features of Richardson is its emphasis on a high quality of life. The neighborhoods offer a range of housing options, from charming single-family homes and townhouses to modern apartments and condominiums. The real estate market in Richardson is known for its well-maintained properties, safe neighborhoods, and a strong sense of community.
Community Spirit
Richardson is celebrated for its strong sense of community and inclusivity. Residents are known for their friendliness, and the neighborhood is home to numerous community organizations and events that foster a sense of togetherness. Neighborhood cleanups, cultural festivals, and charitable initiatives provide residents with opportunities to connect and build lasting relationships.
Education Excellence
One of the standout features of Richardson is its dedication to education. The neighborhood is home to the exceptional Richardson Independent School District, known for its outstanding schools and academic programs. Families are drawn to Richardson for the educational opportunities it offers, with a strong focus on academic achievement and extracurricular activities.
Technological Innovation
Richardson is recognized for its technological innovation. The neighborhood is home to a growing technology sector, with numerous tech companies, including major telecommunications firms, establishing a significant presence. This has contributed to the neighborhood's economic stability and job opportunities in the technology field.
Amenities and Services
Richardson is well-equipped with a wide range of amenities and services that cater to the needs of its residents. Residents have convenient access to shopping centers, healthcare facilities, and dining options. The neighborhood's central location ensures quick commutes to various parts of the Dallas-Fort Worth metropolitan area.
Parks and Recreation
Richardson offers access to various parks and recreational facilities. The Breckinridge Park, with its sprawling green spaces, walking trails, and picturesque lake, provides residents with opportunities for outdoor activities and relaxation.
REALTOR in the Richardson
"Dustin Pitts | Dallas Real Estate Agent" is a highly respected REALTOR specializing in the Richardson Neighborhood, renowned for his expertise and unwavering dedication within the Dallas real estate market. With a deep understanding of Richardson's distinct neighborhoods and varied housing options, Dustin provides tailored guidance to clients seeking their ideal residences or investments in this thriving community. His commitment transcends transactions; Dustin focuses on cultivating authentic relationships with his clients, guiding them through the complexities of buying or selling properties with professionalism and genuine care. Recognized for his extensive knowledge and strong connections within the Richardson real estate landscape, Dustin Pitts stands as a trusted advisor for individuals looking to make informed and rewarding investments in this dynamic city nestled within the Dallas-Fort Worth metroplex.
Conclusion
Richardson is a neighborhood that seamlessly blends suburban comfort with technological innovation. Its rich history, high quality of life, strong sense of community, and commitment to education make it a unique and inviting place to call home. Whether you're a young professional, a growing family, or someone seeking a neighborhood that values inclusivity and fosters a strong sense of unity, Richardson presents an appealing option within the Dallas Suburbs Dallas-Fort Worth metroplex. It's not just a place to live; it's a place to call home, steeped in technological advancement, community spirit, and educational excellence.
Explore other beautiful suburbs of Dallas