Dustin Pitts | Dallas Real Estate Agent
Your REALTOR® Guide in Dallas
Meet Dustin
---
As a Dallas REALTOR® and Dallas Real Estate Agent, helping you buy or sell a home in Dallas is my utmost priority. With over 9 years of experience as a top selling Dallas REALTOR® and Dallas Real Estate Agent, I am dedicated to providing exceptional service to all my clients whether you're a first-time home buyer, a luxury home seller, or someone relocating to Dallas. My passion lies in real estate, making me your ultimate resource for all your Dallas Real Estate Needs. Don't hesitate to reach out to me today to discover the difference with a Dallas REALTOR® and Dallas Real Estate Agent.
Let's Talk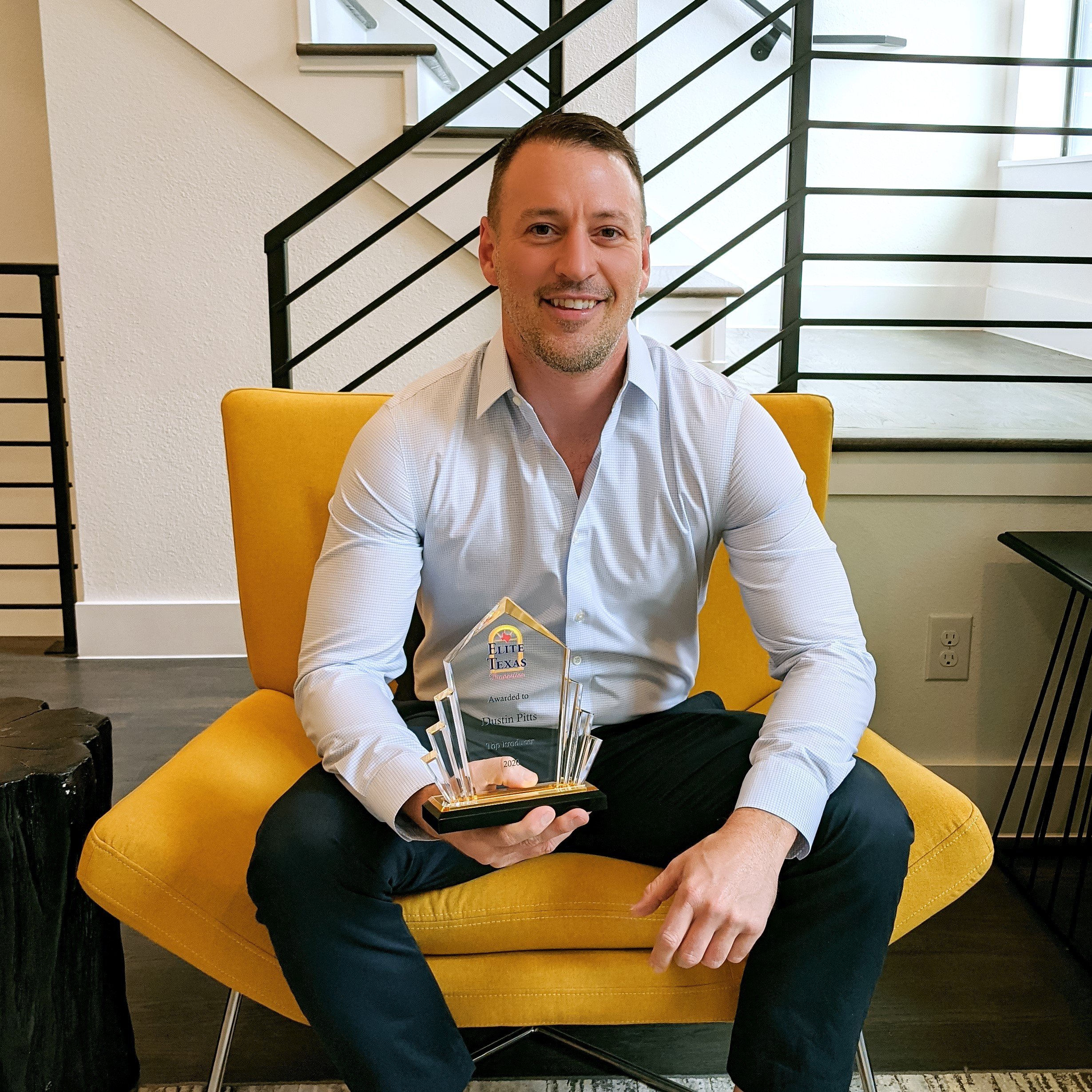 Dallas Neighborhood Guides
What it's like to work with me
"After doing a quick Google search for realtors in the Dallas area, I came across Dustin Pitts. His Youtube series is definitely worth a view, especially if you are new to the area. We found Dustin to be knowledgeable, flexible and persistent in helping us find our forever home. He was available anytime we had a question or needed some advice."
"Dustin is the most reliable, trustworthy realtor who went above and beyond for our family. I'm so impressed with his diligence to find us our new house and to make sure we were completely happy with the process. We were still in living in California while he was in Texas doing the footwork, handling everything and giving us peace of mind the whole time since we couldn't be there."
"Dustin did an amazing job working with me on finding the correct property. Dustin is an expert in the DFW marketplace and what I found so comforting was that he was always available and accessible. I would recommend Dustin to anyone looking for property in the DFW area. He will not disappoint."
"We have bought and sold quite a few homes in various states and this was easily the best experience. Even during a pandemic and although we only met virtually, Dustin made the process of selling our Plano TX real estate easy and seamless. Dustin is patient and extremely helpful. My partner and I were on assignment overseas while selling our Plano home and Dustin accommodated our different time zon
…
Read More
es, communicated throughout the entire process, and was always available for anything we needed. I highly recommend Dustin and can easily see why he is one of the top realtors in Plano TX. Thank you Dustin for all your hard work & if you're looking for an excellent Plano realtor don't hesitate to reach out to Dustin immediately!"
Read Less
"I had a wonderful experience working with realtor Dustin Pitts as a first-time home buyer while navigating Addison real estate. During the home buying process, Dustin went beyond expectations, was always communicative with rapid responses, and helped me through the entire process and answered my endless questions. Buying a home for the first time can be overwhelming but Dustin provided support, un
…
Read More
derstanding, and patience as my Addison Realtor. I am lucky to have found Dustin and I appreciate the abundance of effort and resources he applied to my home buying experience. I would highly recommend Dustin as your Addison real estate agent, and I look forward to working with him again in the future for all of my Dallas real estate needs."
Read Less
"We finally got to buy a home with Dustin! He's extremely attentive and communicative, answered all my questions, and guided us through closing. He's knowledgeable and I would recommend him to my family. Thank you!!!"
"Dustin was a great realtor! Not only was he calm and collected during our very even full transaction but he keep me in check without going off the deep end! This was my senior mothers family home that I trusted him to sell. He was so lovely kind and professional with my mother that I was so proud that I hired him! He kept us informed throughout the entire process and kept a positive happy attitude
…
Read More
ending up in a deal closing that made both my family and myself very happy! Dustin was very responsive whenever I called or texted him and kept me in the loop the entire time. If you're looking for somebody professional, kind and thorough , Dustin is your guy !I would definitely hire him again and recommend him to all my friends and family! Drew M"
Read Less
"Best realtor in the lower Greenville area. Thanks for all the help Dustin!"
"We worked with Dustin last year to purchase our first home. We no doubt had anxiety going in to it. Dustin was fantastic. He walked us through every part of the process and was always available and helpful answering questions. He is trustworthy and we will no doubt use him again in the future."
"Dustin was great to work with and was very accessible. He provided a lot of insight of Dallas neighborhoods, market, and buying process to help inform my decisions. He was easy to work with and respected my decisions."
What Is Your Home Worth?
Generate a free home estimate using our free evaluation tool.