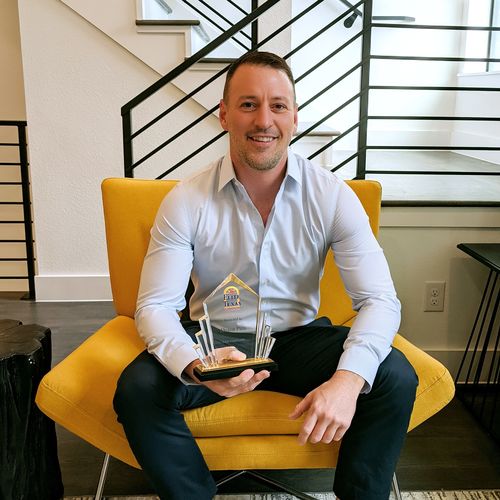 MEET DUSTIN
I am an experienced, licensed real estate broker in Texas that focuses on helping people move to Dallas and the surrounding suburbs. I have advised hundreds of people in their move to the area over the past 8 years and willhelp you navigate the DFW area to find where you belong.
Want the full market report for Highland Park?
We want to ensure that you have all the information needed to make the best decisions when it comes to your home goals. When you enter your info below you will get instant access to the area's latest market report, complete with sales and demographic trends.
Highland Park
Market Report
Highland Park, Dallas: The Epitome of Elegance and Excellence
Introduction
Highland Park Neighborhood, nestled in the heart of the Park Cities Neighborhoods Dallas-Fort Worth metroplex, is a neighborhood that epitomizes elegance, sophistication, and excellence. Known for its pristine streets, luxurious estates, top-tier schools, and a strong sense of community, Highland Park has long been a prestigious and sought-after address in North Texas. In this article, we will explore the essence of Highland Park, its history, amenities, and the elite community that calls it home.
A Historical Perspective
The history of Highland Park in Park Cities Neighborhoods is a testament to the grand vision of its founders, John S. Armstrong and Edgar L. Flippen, who sought to create an exclusive and upscale residential area in the early 20th century. Established in 1907, Highland Park has consistently maintained its status as one of the most luxurious neighborhoods in the Dallas metropolitan area.
Real Estate and Architectural Grandeur
One of the defining features of Highland Park is its architectural grandeur and real estate opulence. The neighborhoods are dotted with stately mansions, elegant estates, and impressive residences, each showcasing distinctive architectural styles and meticulous attention to detail. Highland Park's commitment to preserving its historical homes while allowing for modern updates has created a timeless and distinctive character.
Community Spirit
Highland Park is celebrated for its strong sense of community. Residents are known for their neighborly camaraderie and their dedication to preserving the neighborhood's unique character. The Highland Park Homeowners Association plays a pivotal role in fostering this sense of community, organizing events and activities that bring neighbors together, such as the annual July 4th parade and other social gatherings.
Top-Tier Schools
One of the standout features of Highland Park is its commitment to education. The neighborhood is home to the renowned Highland Park Independent School District, known for its exceptional schools, high academic standards, and a wide array of extracurricular activities. Families are drawn to Highland Park for the educational opportunities it offers, with a strong focus on academic excellence.
Parks and Green Spaces
Despite its urban location, Highland Park provides residents with access to serene green spaces and parks. The neighborhood's crown jewel is the scenic Turtle Creek, which meanders through the neighborhood, providing a lush and picturesque backdrop for daily life.
Amenities and Services
Highland Park is well-equipped with world-class amenities and services. The neighborhood offers upscale shopping and dining experiences along Knox Street and Snider Plaza, along with access to top-tier healthcare facilities and convenient services. Its central location ensures quick commutes to various parts of the Dallas-Fort Worth metropolitan area.
REALTOR in the Highland Park
"Dustin Pitts | Dallas Real Estate Agent" is a highly regarded REALTOR specializing in the Highland Park neighborhood, renowned for his expertise and unwavering dedication within the Dallas real estate market. With a deep understanding of Highland Park's luxurious homes, elegant landscapes, and renowned amenities, Dustin offers tailored guidance to clients seeking their dream residences or investments in this esteemed community. His commitment extends beyond transactions; Dustin prioritizes building authentic relationships with his clients, guiding them through the complexities of buying or selling properties with professionalism and genuine care. Recognized for his extensive knowledge and strong connections within the Highland Park real estate landscape, Dustin Pitts stands as a trusted advisor for individuals looking to make informed and rewarding investments in this exclusive and sought-after enclave within Dallas.
Conclusion
Highland Park is a neighborhood that beautifully balances elegance with a strong sense of community. Its rich history, architectural splendor, commitment to education, and dedication to preserving its character make it a truly unique and inviting place to call home. Whether you're a young professional, a growing family, or someone seeking the epitome of luxury and sophistication, Highland Park presents an unparalleled option within the Park Cities Neighborhoods Dallas-Fort Worth metroplex. It's not just a place to live; it's a place to call home, steeped in timeless beauty, community spirit, and educational excellence.
Explore other beautiful suburbs of Dallas