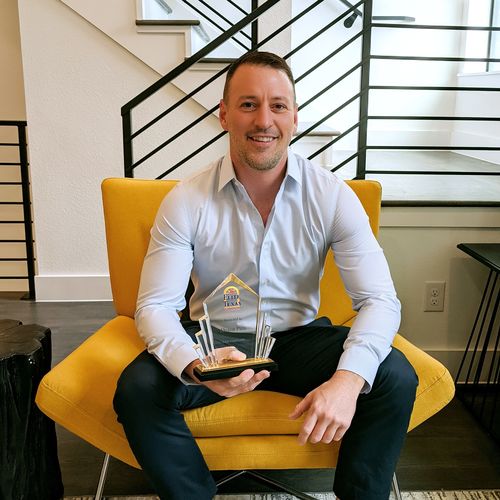 MEET DUSTIN
I am an experienced, licensed real estate broker in Texas that focuses on helping people move to Dallas and the surrounding suburbs. I have advised hundreds of people in their move to the area over the past 8 years and willhelp you navigate the DFW area to find where you belong.
Want the full market report for Forest Hills?
We want to ensure that you have all the information needed to make the best decisions when it comes to your home goals. When you enter your info below you will get instant access to the area's latest market report, complete with sales and demographic trends.
Forest Hills
Market Report
Forest Hills, Dallas: Where Nature Meets Suburban Bliss
Introduction
Nestled in the heart of the East Dallas Neighborhoods Dallas-Fort Worth metroplex, the Forest Hills neighborhoods offer a distinct and serene living experience characterized by lush greenery, a strong connection to nature, and a close-knit community. Known for its tranquil ambiance, large residential lots, and proximity to White Rock Lake, Forest Hills has established itself as one of the most charming and desirable neighborhoods in North Texas. In this article, we will explore the essence of Forest Hills, its history, amenities, and the diverse community that calls it home.
A Historical Perspective
The history of Forest Hills in East Dallas Neighborhoods is deeply rooted in its transformation from a rural area into a peaceful suburban neighborhood. The neighborhoods were established in the early to mid-20th century, and many homes showcase architectural styles reminiscent of that era. Today, Forest Hills is celebrated for its blend of nature and suburban living.
Real Estate and Residential Appeal
One of the defining features of Forest Hills is its spacious residential lots and an abundance of greenery. The neighborhoods offer a mix of housing options, from traditional single-family homes and ranch-style houses to modern, architecturally diverse designs. The real estate market in Forest Hills is known for its larger-than-average lots and beautifully landscaped properties, providing a sense of privacy and tranquility.
Community Spirit
Forest Hills is celebrated for its strong sense of community and neighborly spirit. Residents are known for their friendliness and their dedication to preserving the neighborhood's unique character. The Forest Hills Neighborhood Association plays a pivotal role in fostering this sense of community, organizing events and activities that bring neighbors together, such as block parties, garden tours, and holiday celebrations.
A Connection to Nature
Forest Hills is cherished for its close connection to nature. The neighborhood is adjacent to White Rock Lake, offering residents access to picturesque water views, jogging and biking trails, and a variety of outdoor recreational opportunities. The nearby Dallas Arboretum and Botanical Garden provides an additional natural retreat, with its lush gardens and seasonal displays.
Amenities and Services
While maintaining its natural charm, Forest Hills provides residents with access to essential amenities and services. The neighborhood features local businesses, parks, and cafes that add to its small-town charm. Residents have convenient access to healthcare facilities and dining options. The neighborhood's central location ensures quick commutes to various parts of the Dallas metropolitan area.
REALTOR in the Forest Hills
"Dustin Pitts | Dallas Real Estate Agent" is a highly respected REALTOR specializing in the Forest Hills neighborhood, renowned for his expertise and unwavering dedication within the Dallas real estate market. With a profound understanding of Forest Hills' lush landscapes, diverse architectural styles, and tranquil ambiance, Dustin offers tailored guidance to clients seeking their ideal residences or investments in this idyllic community. His commitment transcends transactions; Dustin focuses on fostering genuine relationships with his clients, navigating them through the intricacies of buying or selling properties with professionalism and genuine care. Recognized for his extensive knowledge and strong connections within the Forest Hills real estate landscape, Dustin Pitts stands as a trusted advisor for individuals looking to make informed and rewarding investments in this peaceful and charming neighborhood nestled within Dallas.
Conclusion
Forest Hills is a neighborhood that harmoniously blends natural beauty with a strong sense of community and suburban tranquility. Its history, connection to nature, dedication to preserving its character, and strong sense of community make it a unique and inviting place to call home. Whether you're a nature lover, a family seeking peaceful suburban living, or someone looking for a neighborhood that values the environment and fosters a sense of togetherness, Forest Hills presents a refreshing and distinctive option within the East Dallas Neighborhoods Dallas metropolitan area. It's not just a place to live; it's a place to call home, steeped in natural beauty, community spirit, and suburban bliss.
Explore other beautiful neighborhoods of Dallas