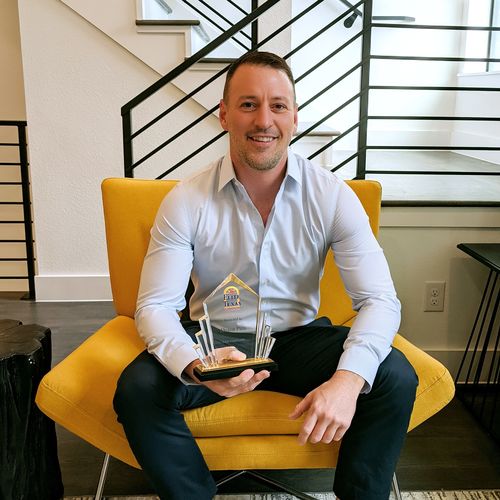 MEET DUSTIN
I am an experienced, licensed real estate broker in Texas that focuses on helping people move to Dallas and the surrounding suburbs. I have advised hundreds of people in their move to the area over the past 8 years and willhelp you navigate the DFW area to find where you belong.
Want the full market report for Lakewood?
We want to ensure that you have all the information needed to make the best decisions when it comes to your home goals. When you enter your info below you will get instant access to the area's latest market report, complete with sales and demographic trends.
Lakewood, Dallas: A Slice of Tranquility in a Bustling City
Introduction
Nestled in the heart of East Dallas Neighborhoods, Texas, the Lakewood neighborhoods offer a serene and welcoming living experience that combines natural beauty, architectural charm, and a strong sense of community. Known for its lush landscapes, well-preserved historic homes, and a vibrant atmosphere, Lakewood has cemented its reputation as one of Dallas' most desirable and inviting places to live. In this article, we'll explore the unique character of Lakewood, its history, amenities, and the tight-knit community that makes it a standout neighborhood in Dallas.
A Historical Perspective
Lakewood neighborhood in East Dallas Neighborhoods has a rich history that dates back to the early 20th century when it was established as one of the city's first suburban neighborhoods. The area was designed to offer residents a peaceful and scenic escape from the urban hustle and bustle of Dallas. The neighborhood is dotted with historic homes, many of which were built in the early 20th century, and it maintains a commitment to preserving its architectural heritage.
Real Estate and Architectural Grandeur
One of the defining features of Lakewood is its architectural diversity and well-preserved historic homes. The neighborhood boasts a range of housing options, from stately mansions to charming bungalows, Tudor-style homes, and mid-century modern designs. The community's dedication to preserving its historical homes, while allowing for modern updates, has given Lakewood a timeless and unique character.
Community Spirit
Lakewood is celebrated for its strong sense of community. Residents are known for their friendliness and willingness to support one another. The Lakewood Neighborhood Association plays a pivotal role in fostering this sense of community, organizing events and activities that bring neighbors together. These events include neighborhood cleanups, holiday celebrations, and social gatherings, creating a close-knit community and lasting relationships among neighbors.
Lush Landscapes and Outdoor Activities
One of the standout features of Lakewood is its lush landscapes and access to outdoor activities. The neighborhood is adjacent to White Rock Lake, one of the largest urban lakes in the United States. White Rock Lake offers opportunities for hiking, biking, sailing, picnicking, and birdwatching, making it a popular destination for outdoor enthusiasts.
Amenities and Services
While Lakewood is celebrated for its historical homes, it offers modern amenities and services to meet the needs of its residents. Convenient access to shopping centers, schools, healthcare facilities, and dining options ensures that daily life is comfortable and accessible. The neighborhood's central location provides quick commutes to various parts of Dallas, making it an appealing choice for those who work in the city.
Education is also a priority in Lakewood, with access to various public and private schools in the area. Families have the option to select an educational institution that aligns with the needs of their children.
REALTOR in the Lakewood
"Dustin Pitts | Dallas Real Estate Agent" is a highly regarded REALTOR specializing in the Lakewood neighborhood, renowned for his expertise and unwavering commitment within the Dallas real estate market. With a deep understanding of the lush surroundings, distinct architecture, and varied homes that epitomize Lakewood, Dustin provides personalized guidance to clients seeking their ideal residences or investments in this esteemed community. His dedication goes beyond transactions; Dustin focuses on cultivating genuine relationships with his clients, navigating them through the intricacies of buying or selling properties with professionalism and genuine care. Recognized for his extensive knowledge and strong connections within the Lakewood real estate landscape, Dustin Pitts stands as a trusted advisor for individuals looking to make informed and rewarding investments in this prestigious and vibrant enclave within Dallas.
Conclusion
Lakewood is a neighborhood that seamlessly marries history with modern living. Its rich past, architectural diversity, strong sense of community, and commitment to historical preservation make it a unique and inviting place to call home. Whether you're a young professional, a growing family, or someone seeking a serene and welcoming neighborhood, Lakewood presents an appealing option within the vibrant city of East Dallas Neighborhoods. It's not just a place to live; it's a place to call home, surrounded by natural beauty and a warm community spirit.
Explore other beautiful neighborhoods of Dallas