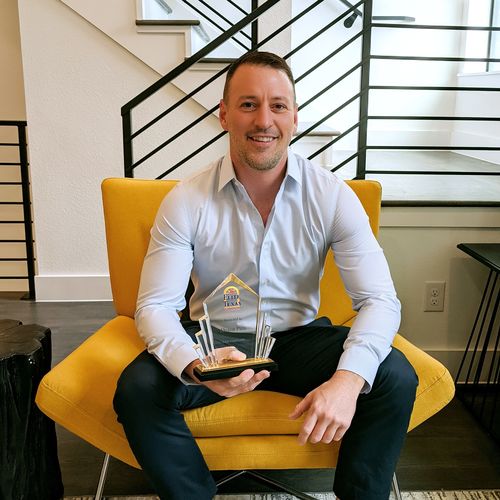 MEET DUSTIN
I am an experienced, licensed real estate broker in Texas that focuses on helping people move to Dallas and the surrounding suburbs. I have advised hundreds of people in their move to the area over the past 8 years and willhelp you navigate the DFW area to find where you belong.
Want the full market report for Knox?
We want to ensure that you have all the information needed to make the best decisions when it comes to your home goals. When you enter your info below you will get instant access to the area's latest market report, complete with sales and demographic trends.
Knox Henderson
Market Report
Knox Henderson, Dallas: A Dynamic Fusion of Style and Community
Introduction
Nestled within the vibrant East Dallas Neighborhoods Dallas-Fort Worth metroplex, the Knox Henderson neighborhoods offer a living experience characterized by style, culture, and a strong sense of community. Known for its trendy boutiques, upscale dining, and a thriving atmosphere, Knox-Henderson has solidified its reputation as one of the most dynamic and welcoming neighborhoods in North Texas. In this article, we will explore the essence of Knox-Henderson, its history, amenities, and the diverse community that calls it home.
A Historical Perspective
The history of Knox-Henderson in East Dallas Neighborhoods is closely tied to its development as a fashionable and eclectic district. The neighborhoods have roots dating back to the early 20th century, but it's in recent decades that Knox-Henderson has evolved into a bustling and stylish hub known for its vibrant street scene and cultural diversity.
Real Estate and Urban Living
One of the defining features of Knox-Henderson is its urban living environment. The neighborhoods offer a mix of housing options, from modern apartments and chic townhouses to stylish condos and renovated lofts. The real estate market in Knox-Henderson is known for its contemporary design, convenience of city living, and dedication to style.
Community Spirit
Knox-Henderson is celebrated for its strong sense of community and neighborly camaraderie. Residents are known for their dedication to preserving the neighborhood's unique character and fostering a sense of unity. The Knox-Henderson Neighborhood Association and various community organizations play pivotal roles in organizing events, supporting local businesses, and improvement projects.
Dining and Nightlife
Knox-Henderson boasts a thriving dining and nightlife scene. The neighborhood offers a diverse range of restaurants, bars, and cafes, catering to a variety of culinary preferences. Whether you're in the mood for international cuisine, craft cocktails, or a night of live music, Knox-Henderson has options to satisfy every taste.
Shopping and Style
Knox-Henderson is a shopping destination with numerous upscale boutiques, stylish stores, and fashion-forward shops. The neighborhood's focus on style and aesthetics extends to its vibrant art scene, with galleries showcasing local and international artists. The neighborhood's commitment to style is reflected in its various fashion events and exhibitions.
Amenities and Services
Knox-Henderson is well-equipped with a wide range of amenities and services that cater to the needs of its residents. The neighborhood features high-end shopping, fitness facilities, and premium dining options. Residents have convenient access to healthcare facilities and essential services. Knox-Henderson's central location ensures quick commutes to various parts of the Dallas metropolitan area.
REALTOR in the Knox Henderson
"Dustin Pitts | Dallas Real Estate Agent" is a highly respected REALTOR specializing in the Knox Henderson neighborhood, renowned for his expertise and unwavering dedication within the Dallas real estate market. With a profound understanding of Knox Henderson's unique blend of modern residences, chic boutiques, and popular dining options, Dustin offers tailored guidance to clients seeking their ideal homes or investments in this dynamic area. His commitment transcends transactions; Dustin prioritizes building authentic connections with his clients, guiding them through the intricacies of buying or selling properties with professionalism and genuine care. Recognized for his extensive knowledge and strong connections within the Knox Henderson real estate landscape, Dustin Pitts stands as a trusted advisor for individuals looking to make informed and rewarding investments in this trendy and sought-after neighborhood within Dallas.
Conclusion
Knox-Henderson is a neighborhood that seamlessly blends style with a strong sense of community and a dynamic atmosphere. Its history, urban living, dedication to fashion, and love for preserving its character make it a unique and inviting place to call home. Whether you're a young professional, a style enthusiast, or someone seeking a neighborhood that values aesthetics and fosters a sense of togetherness, Knox-Henderson presents a stylish and distinctive option within the East Dallas Neighborhoods Dallas metropolitan area. It's not just a place to live; it's a place to call home, steeped in style, community spirit, and dynamic living.
Explore other beautiful neighborhoods of Dallas