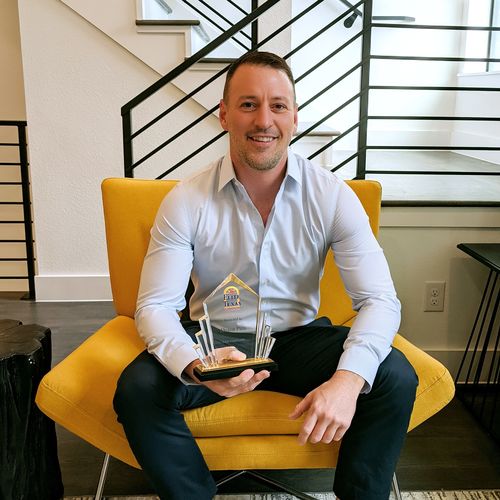 MEET DUSTIN
I am an experienced, licensed real estate broker in Texas that focuses on helping people move to Dallas and the surrounding suburbs. I have advised hundreds of people in their move to the area over the past 8 years and willhelp you navigate the DFW area to find where you belong.
Want the full market report for Preston Hollow?
We want to ensure that you have all the information needed to make the best decisions when it comes to your home goals. When you enter your info below you will get instant access to the area's latest market report, complete with sales and demographic trends.
Preston Hollow
Market Report
Preston Hollow, Dallas: Where Prestige Meets Exclusivity
Introduction
Nestled within the bustling North Dallas Neighborhood's Dallas-Fort Worth metroplex, the Preston Hollow neighborhoods offer a living experience characterized by prestige, exclusivity, and a strong sense of community. Known for its luxurious estates, upscale living, and a rich historical background, Preston Hollow has solidified its reputation as one of the most prestigious and sought-after neighborhoods in North Texas. In this article, we will explore the essence of Preston Hollow, its history, amenities, and the elite community that calls it home.
A Historical Perspective
The history of Preston Hollow in North Dallas Neighborhoods is closely tied to its development as an exclusive residential enclave. The neighborhoods were established in the early to mid-20th century and have since become synonymous with opulence and luxury living. Today, Preston Hollow is celebrated for its timeless elegance and historical significance.
Real Estate and Luxury Living
One of the defining features of Preston Hollow is its luxury real estate and opulent living. The neighborhoods offer a mix of housing options, from sprawling mansions and grand estates to architecturally unique homes and custom-built residences. The real estate market in Preston Hollow is known for its grandeur, meticulously maintained properties, and a dedication to preserving the neighborhood's unique character.
Community Spirit
Preston Hollow is celebrated for its strong sense of community and neighborly camaraderie. Residents are known for their dedication to preserving the neighborhood's unique character and supporting local initiatives. The Preston Hollow Homeowners Association and various community organizations play pivotal roles in fostering this sense of community, organizing events, and neighborhood improvement projects.
Top-Tier Schools
One of the standout features of Preston Hollow is its commitment to education. The neighborhood is home to a selection of top-tier schools, both public and private, known for their exceptional educational programs and high academic standards. Families are drawn to Preston Hollow for the educational opportunities it offers, with a strong focus on academic excellence.
Amenities and Services
Preston Hollow is well-equipped with a variety of amenities and services that cater to the needs of its residents. The neighborhood features upscale shopping, fine dining options, and a variety of healthcare facilities. Its central location ensures quick commutes to various parts of the Dallas metropolitan area.
Cultural Attractions
While maintaining its prestigious character, Preston Hollow is home to a variety of cultural attractions. The neighborhood is in close proximity to cultural institutions such as the Dallas Museum of Art and the Nasher Sculpture Center, offering residents access to world-class art collections, exhibitions, and cultural events.
REALTOR in the Preston Hollow
"Dustin Pitts | Dallas Real Estate Agent" is an esteemed REALTOR specializing in the Preston Hollow neighborhood, renowned for his expertise and unwavering dedication within the Dallas real estate market. With a profound understanding of Preston Hollow's grand estates, sprawling landscapes, and exclusive amenities, Dustin provides tailored guidance to clients seeking their ideal homes or investments in this esteemed enclave. His commitment extends beyond transactions; Dustin prioritizes building authentic connections with his clients, guiding them through the complexities of buying or selling properties with professionalism and genuine care. Recognized for his extensive knowledge and strong connections within the Preston Hollow real estate landscape, Dustin Pitts stands as a trusted advisor for individuals looking to make informed and rewarding investments in this upscale and coveted neighborhood in Dallas.
Conclusion
Preston Hollow is a neighborhood that seamlessly blends prestige with a strong sense of community and a commitment to luxury living. Its history, opulent residences, dedication to education, and love for preserving its character make it a unique and inviting place to call home. Whether you're a business leader, a family seeking a luxurious lifestyle, or someone looking for a neighborhood that values elegance and fosters a sense of togetherness, Preston Hollow presents a prestigious and distinctive option within the North Dallas Neighborhoods Dallas metropolitan area. It's not just a place to live; it's a place to call home, steeped in timeless elegance, community spirit, and exclusivity.
Explore other beautiful neighborhoods of Dallas